Cloth Diaper Column - Free Cloth Diaper Patterns

Sponsor Love


This Month's Feature

This month, we're talking about free cloth diaper patterns.  Many of our newsletter subscribers found us through pattern and tutorial searches, and we're happy to feature a round-up of some of the most popular free patterns for a variety of cloth diaper styles!

There are lots of great free and paid cloth diaper patterns available on the internet, but they are sometimes hard to find via search engines.  Pinterest can be hit or miss too, because patterns may or may not have a pinnable image!  With that in mind, we've pulled together a list of 5 popular patterns that offer variety in the style of diaper, too!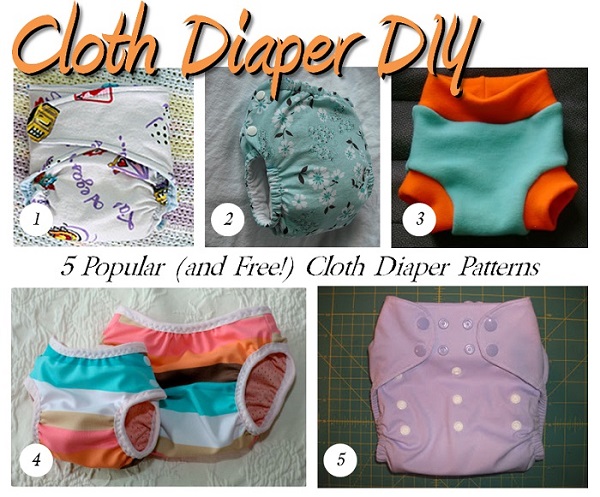 Featured Free Cloth Diaper Patterns

Katrina's Quick Sew Diaper Cover (suitable for fleece, upcycled wool, and wool interlock, and also for trainers)

Aquarius Little Swimmer Pattern and Tutorial from Sew Mama Sew

Tuckable Cover Pattern and Tutorial from Prefold to Fitted (this site has a ton of different patterns)

Looking for more options and styles?  You can find even more patterns (both free and paid) for cloth diapers, accessories, and even pants that fit over cloth diapers here!

Have you heard?

This month, we've continued with article updates, including a big overhaul to our section on How to Wash Cloth Diapers. 
Please check it out to see how we've pulled all of our articles together into an 8-part laundry series made up of our most popular posts.
Over the past month, we've also added the following articles to Thinking About Cloth Diapers:

Keeping Up

As a working parent, I know how busy life can get!
I love homemade cookies, but I seldom make them because they are time consuming.  Here's a quick and easy recipe so you can bake up a batch of cookies in 15 minutes.
Icebox Cookies
1 cup margarine
2 cups white sugar
2 eggs (beaten)
2 tsp vanilla
3  1/2 cups flour
1/2 tsp salt
2 tsp baking powder
Add ins such as chocolate or butterscotch chips, glace or dried fruit, candy, or sprinkles.
Add all the wet ingredients and mix together. Add add-ins to taste and mix in the dry ingredients.  Roll into log shape and wrap in wax paper. Freeze for about 1-2 hrs and slice and bake for 8-10 minutes at 350 degrees until the bottoms are starting to brown. Don't over bake, or they will go hard.  This recipe will make 4 logs that can be kept in the freezer for a few weeks or more - ready whenever you need them!  You can also roll the logs in sprinkles before freezing for decorative edging.
www.thinking-about-cloth-diapers.com
www.facebook.com/thinkingaboutclothdiapers
www.twitter.com/ThinkClothDiap
www.pinterest.com/ThinkClothDiap