Birchberry Threads
by Ashley Teigeler
(Port Huron, MI, USA)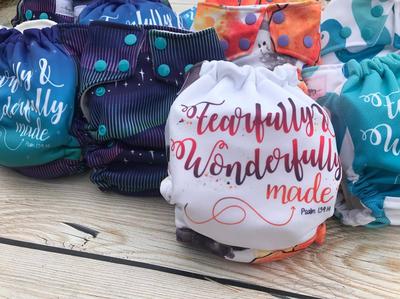 Fearfully & Wonderfully Made
We specialize in unique & exclusive designs! Anyone can order a custom stat or quote diaper right on our website by choosing from a large selection of prints and entering a description of their request. More detailed and unique customs can be discussed through email or pm. With a background in art & graphic design, we work with our customers to create the special designs they've been searching for!
Our diapers range in price from $22-50 and come in OS or NB covers, AI2's and hybrids.
Join in and write your own page! It's easy to do. How? Simply click here to return to Custom Cloth Diapers.
Sponsor Love